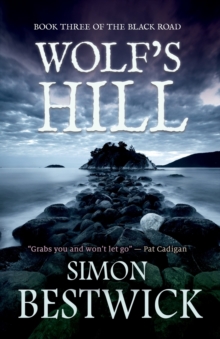 So now we come to the 'obligatory blowing of my own horn' bit, which doesn't come easily to a lot of Brits...
Anyway, here are the works that saw publication for the first time in 2018 and are eligible for nomination for any relevant awards...
Novel
Wolf's Hill
, published by Snowbooks.
Story collection
Singing Back The Dark
(mini-collection), published by Black Shuck Books.
Novelette
Breakwater
, published by Tor.com. (16,000 words long, so some would consider it a novella and some a short story.)
Short fiction
'If I Should Fall From Grace With God' (Crimewave #13: Bad Light, TTA Press)
'Deadwater' (The Devil and the Deep, Night Shade Books)
'The Bells Of Rainey' (Great British Horror #3: For Those In Peril, Black Shuck Books)
'The Judgement Call' (Two Chilling Tales, Fox Spirit Books, Black Shuck Books)
'Hard Time Killing Floor Blues' (in Singing Back The Dark, Black Shuck Books)
'And All The Souls In Hell Shall Sing' (in Singing Back The Dark, Black Shuck Books)
'Moon Going Down' (in Singing Back The Dark, Black Shuck Books)
'Effigies Of Glass' (in Singing Back The Dark, Black Shuck Books)
'Dab and Sole' (Ko-fi)
'A Constant Sound Of Thunder' (Ko-fi)